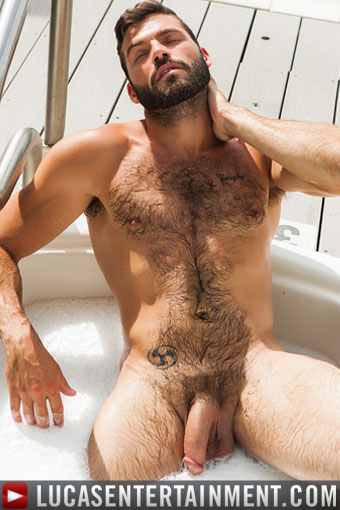 How has your overall experience been with Lucas Entertainment?
I have thoroughly enjoyed the opportunity and experience by working with such a reputable and outstanding studio. It was also great getting to meet some really great performers.
How have you felt about the communication?
Communication was one of the biggest reasons I chose to work with this studio.
How did you feel about your screen direction when shooting?
The direction was great.
How was it to work with Michael Lucas?
Enjoyable and looking forward to it again.
Were you happy with your scenes and the way they were promoted?
I feel very confident about them.
How do you feel about Lucas Entertainment's PR and Marketing?
I think that they are excellent and very beneficial to myself and the company.
View Profile at LucasEntertainment.com