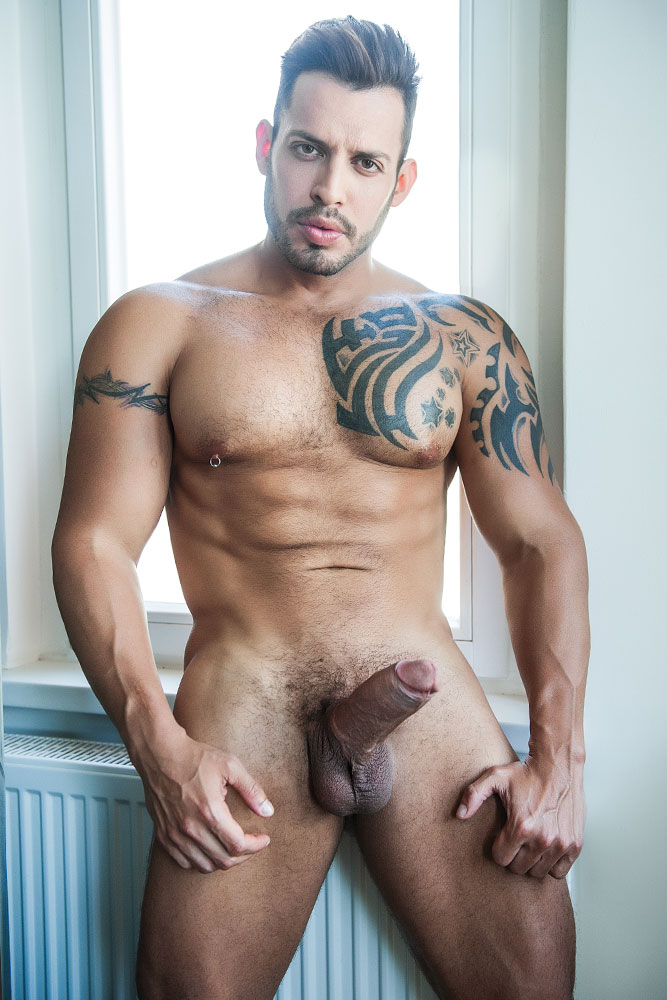 How has your overall experience been with Lucas Entertainment?
It has been a great experience. I always learn something new. I like is that we work as a team and we help each other.
How have you felt about the communication?
The communication has always been easy.
How did you feel about your screen direction when shooting?
I always feel confident when shooting a scene for Lucas Entertainment.
How was it to work with Michael Lucas?
Michael is a great director. Through him I have learned a lot behind the art of porn. I consider Michael a great businessman but even more so, a great artist who enjoys his work. He's an excellent friend and he's very sincere.
How was it to work with the Production Staff?
I love working with them. They have given me a lot ideas. They always treat me wonderfully.
Were you happy with your scenes and the way they were promoted?
I'm very pleased with the way they have been promoted.
How do you feel about Lucas Entertainment's PR and Marketing?
They do a wonderful job at connecting models, blogs, and fans together.
View Profile at LucasEntertainment.com