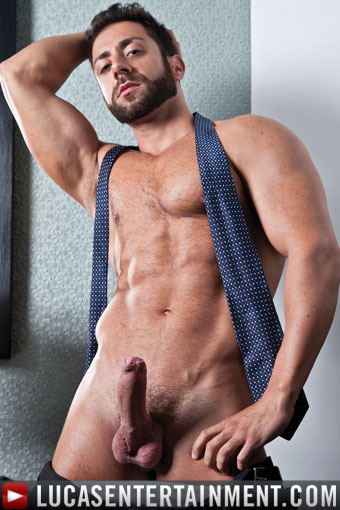 How has your overall experience been with Lucas Entertainment?
It has been a very pleasant experience.
How have you felt about the communication?
Communication has always been very fluid, both Michael and his team are always available for any questions.
How did you feel about your screen direction when shooting?
Very comfortable, it was very easy to film with the help of the LE staff.
How was it to work with Michael Lucas?
It has been a great experience. I was flattered when I was offered to be an exclusive.
How was it to work with the Production Staff?
Great!
View Profile at LucasEntertainment.com