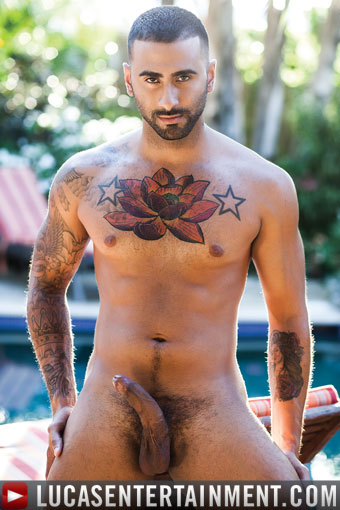 How has your overall experience been with Lucas Entertainment?
My entire experience with Lucas has been nothing but amazing. The quality of production and their vision caught my full attention from the first production I was a part off. Ever since, my life has been elevated, and I am thankful.
How have you felt about the communication?
Lucas Entertainment is very open in communication. It helps keeping us on track to where we are and where we need to be. Plus it's great to know that we have a lot input into projects that we might be a part off. It's a good feeling knowing we are being listened to.
How did you feel about your screen direction when shooting?
I loved it. The cameraman & director communicate openly with the models so that the shoot goes as smoothly as possible while also taking in the models opinions on what works. In the end it leads to the best product we can deliver while also maybe me feel empowered and proud of my work.
How was it to work with Michael Lucas?
It was an honor, it's a simple as that. He inspired me to not only be a better actor but as an entrepreneur.
How was it to work with the Production Staff?
They are amazing! I love and live for those people.
View Profile at LucasEntertainment.com