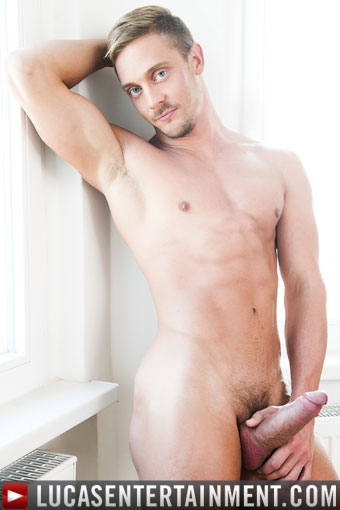 How has your overall experience been with Lucas Entertainment?
My overall experience has been great. Lucas is a good company to work for. They work with you and try and make the experience work well for everyone involved.
How have you felt about the communication?
Communication is good. I was kept in the loop with release dates and all things related to social media.
How did you feel about your screen direction when shooting?
Scene direction has been excellent. It was very minimal and they left myself and my scene partners to just go with it in a more natural way and I think that shows through in the scenes.
How was it to work with Michael Lucas?
Michael was great to film my first scene with, he took the lead on my first scene which really helped. When he's not in the scene he is on set making sure everything is going smoothly and everyone is being looked after.
How was it to work with the Production Staff?
The production staff are nice and relaxed and patient which is important when filming.
Were you happy with your scenes and the way they were promoted?
Yes.
How do you feel about Lucas Entertainment's PR and Marketing?
They have done a great job. I've seen the noticeable changes that happened this year.
View Profile at LucasEntertainment.com