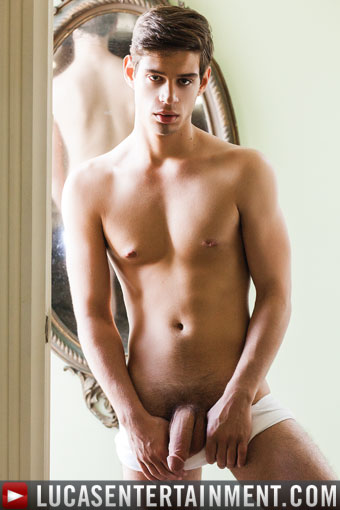 How has your overall experience been with Lucas Entertainment?
My overall experience has been awesome! Not only did we get to shoot in Fire Island but I also had a wonderful experience at the hotel and meeting all the models.
How have you felt about the communication?
Communication was excellent. I was giving step by step directions on how to get from the airport to Fire Island (which was a life saver if you don't know NYC) and was given specific instructions of what was expected of me as a model the whole time!
How did you feel about your screen direction when shooting?
Shooting was phenomenally comfortable, I never felt pressured and always felt comfortable behind camera. Directions where precise and there were absolutely no hiccups.
How was it to work with Michael Lucas?
Working with Michael Lucas was a roller coaster of fun. Michael very professional and very helpful in giving the models the tips they needed, myself included.
How was it to work with the Production Staff?
The production staff where some of the most helpful and kind people I've met in this industry, not only did I feel welcome and at home but I never had an un answered question and I never felt the need to ask any because I was so well informed!
View Profile at LucasEntertainment.com