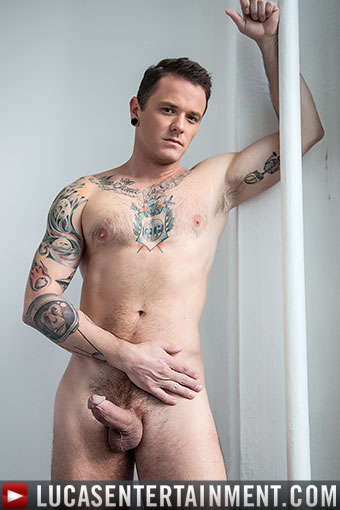 How has your overall experience been with Lucas Entertainment?
Fantastic! It seems to get more fun with every shoot!
How have you felt about the communication?
I feel that as a general rule, commutation is very clear & concise, as well as timely.
How did you feel about your screen direction when shooting?
I personally like the very open approach to screen direction, allowing for a more natural, comfortable performance, which, in turn produces a natural, less "forced" scene.
How was it to work with Michael Lucas?
Great!
How was it to work with the Production Staff?
The current production staff is amazing - super friendly, helpful and accommodating.
Were you happy with your scenes and the way they were promoted?
So far, LE has done an incredible job promoting my scenes, and I couldn't be happier.
View Profile at LucasEntertainment.com