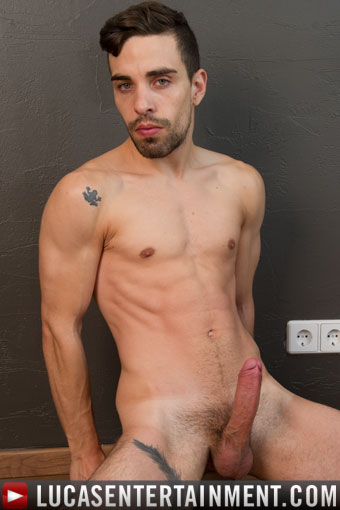 How has your overall experience been with Lucas Entertainment?
When I first shot for Lucas Entertainment, it was my first time doing so for a big company, so, you can imagine that I was pretty nervous. But everything went smoothly and it turned out to be a great experience.
How did you feel about your screen direction when shooting?
The director knows perfectly what people want to see and translates that to the models.
How was it to work with Michael Lucas?
Great. He made me feel very comfortable.
Were you happy with your scenes and the way they were promoted?
Of course, it has been great help with my career.
How do you feel about Lucas Entertainment's PR and Marketing?
Everybody knows Lucas Entertainment. The label is strong and a sign on quality
View Profile at LucasEntertainment.com