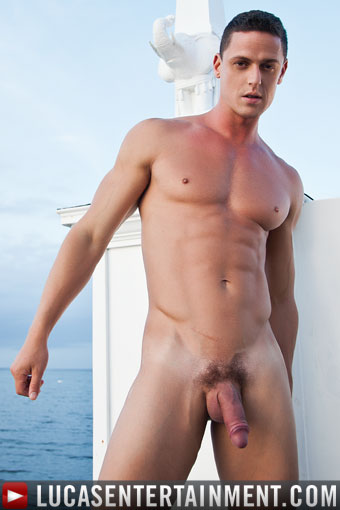 How has your overall experience been with Lucas Entertainment?
Very pleasant
How have you felt about the communication?
The communication is always pleasant.
How did you feel about your screen direction when shooting?
They are easy to work with and professional. My scenes always went smoothly and without complications between director and myself. 

How was it to work with Michael Lucas?
He is always looking after his models best interest and actually goes out of his way for. I've always noted that. 

How was it to work with the Production Staff?
I've always loved working with every single one of them.
Were you happy with your scenes and the way they were promoted?
Yes
How do you feel about Lucas Entertainment's PR and Marketing?
I have maintained a great relationship with the entire staff. They are very helpful in promoting.
View Profile at LucasEntertainment.com