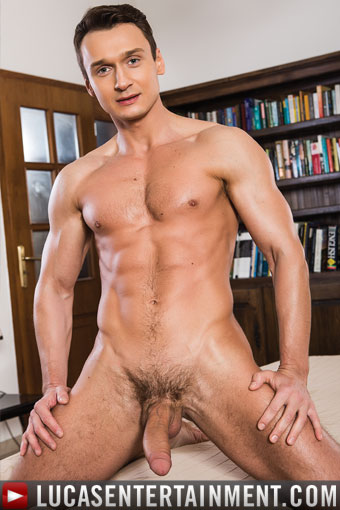 How has your overall experience been with Lucas Entertainment?
I really enjoyed working with Lucas Entertainment. It was a friendly atmosphere and I met interesting, sexy guys.
How have you felt about the communication?
It was great. This was my first shoot so I was a little nervous prior to production but thanks to Michael and his team everything went smoothly and without any issue.
How did you feel about your screen direction when shooting?
I felt calm and confident.
How was it to work with Michael Lucas?
Michael is a great professional. It was a pleasure working with him.
How was it to work with the Production Staff?
All the guys are very friendly, cheerful and eager to help in any situation.
How do you feel about Lucas Entertainment's PR and Marketing?
They did a great job. They are professionals who know what they are doing.
View Profile at LucasEntertainment.com